I used my Prisma Pencils to color this super cute and cuddly
Ribbon Bear (FREEBIE!)
and layered some finely glittered fabric tulle over
Basic Grey, Sultry Collection DP.

Our DT Sister,
Bonnie
has been feeling down since learning the news that her friend,
Elise
was recently diagnosed with Breast Cancer. Many of us have followed
Jacque's
journey this year with Breast Cancer. We are all affected by this disease in one form or another and we can all do one thing to protect ourselves. SELF EXAMS! It's quick and simple and can save your life.
The M5D girls rallied together this past week to not only cheer up our sweet Bonnie's spirits but to help bring Awarness to such an important issue that affects us all.
To put our efforts in action, we came up with the this
there is one stipulation before you download him.
You have to promise to perform a self exam!
It's on God's Honor System and we know you will
do this for Yourself ...and... your Family!
As an added BONUS, we also came up with a set of 7 Breast Cancer Awareness Images to buy!
100% of PROFITS
will go to
We'd love it if you would help us Spread The Word by displaying one of our blinkies or badges on your blog.
<center><a href=http://www.mcmahonfivedesign.com target="_blank"><img src="http://i1124.photobucket.com/albums/l561/Kristine2818/M5Dbanner3.gif" border="0" alt="Only at McMahon Five Designs"></a></center>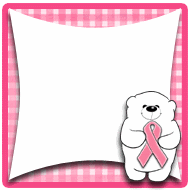 <center><a href=http://www.mcmahonfivedesign.com target="_blank"><img src="http://i1124.photobucket.com/albums/l561/Kristine2818/M5Dblinky.gif" border="0" alt="Please remember to CHECK YOURSELF each month. Do it for YOU... Do it for your FAMILY!"></a></center>
And for the blinkies that won't play nice with each other, we have this non-blinkie badge. :)